How to Perform Cardio Exercise as a Wheelchair User
Using a wheelchair, having a disability or being limited in movement can often pose certain challenges when finding ways to exercise.
In this article we will guide you into 5 simple ways that you can perform cardio exercises at home and in the community.
Cardiovascular exercise is basically any exercise which gets your heart rate up and works your cardiorespiratory system. In layman terms exercise for your heart and lungs. Have you ever known anyone to have high blood pressure, diabetes or high cholesterol?
These all too common health conditions play a major role in the development of Cardio Vascular Disease amongst wheelchair users (1). According to one study this is often a result of manual wheelchair users adopting a sedentary lifestyle characterised by prolonged sitting with reduced activity (1).
In this article we will guide you through 5 essential cardio exercises which will assist you in achieving better health and an improved quality of life as a wheelchair user.
1. How to perform cycling exercises as a wheelchair user
Riding a bike is great form of cardiovascular exercise. This is not only good for your health but is a great way to get around. It may be your mode of transport to get to work, the shops or a way of catching up with friends or just going for a leisurely Sunday ride.
No matter what age you are, cycling is always a great form of cardiovascular exercise.  As a wheelchair user you may ask "how am I supposed to ride a bike."
Whilst riding a bike as you once knew it may be difficult, there are certainly some ways that you can modify how you cycle.
Arm cycling options:
Upper body arm cycling is one way to gain cardiovascular training benefits.
One systematic review looked at the effects of arm cycling (ergometry). It was found that most aerobic fitness exercises including arm cycling performed 3x week at 60-80% max heart rate are sufficient to improve aerobic capacity (2).
The arm cycling options out there are quite varied and depend on your individual goals and needs.
Arm cycling options may include:
Assisted arm/leg trainer: This device is great for its convenience and ability to perform cardio exercises easily within the home at any age. It offers specialized settings to provide passive assistance for the movement for both upper and lower body cycling.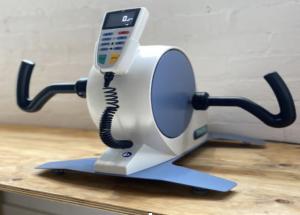 Outdoor bike: This is suitable if you are looking to get into outdoor cycling and cover longer distances.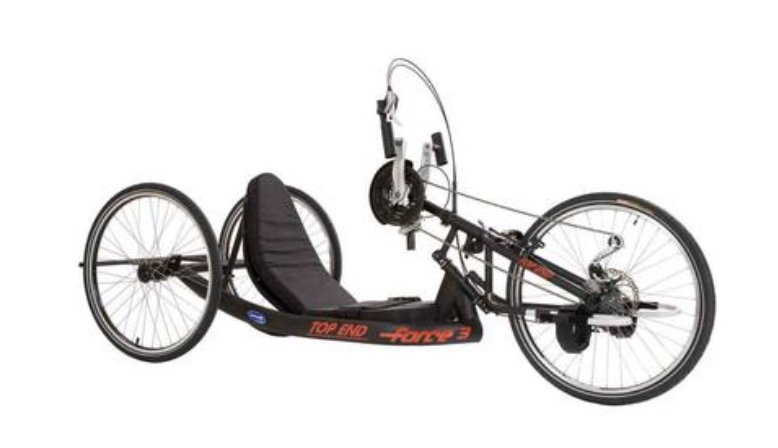 Off road bike: If you are on the more adventurous side and looking to take your fitness goals to the next level then this bit of equipment may be for you.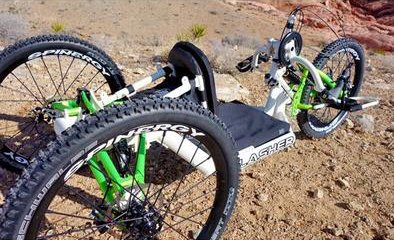 Pedals: As a wheelchair user if you have the use of your lower limbs a simple pedal set up might suffice. Depending on your fitness levels this might be a great way to easily achieve those cardiovascular benefits within the comfort of your own home.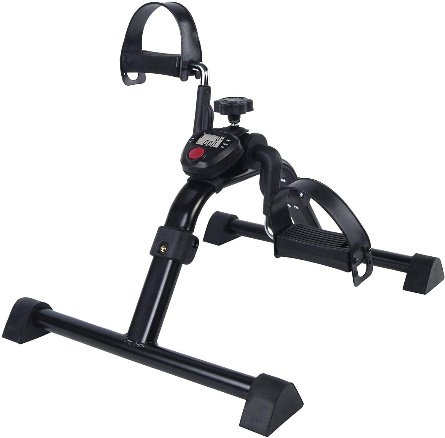 Whilst arm ergometry is a great form of cardio exercise for manual wheelchair users it is important to monitor any symptoms of pain. Shoulder pain is common in wheelchair users so it is important to ensure you are using the equipment correctly.
If you are experiencing any shoulder pain as a manual wheelchair user check out this link which provides some useful tips to help.
2. How to perform boxing cardio drills as a wheelchair user
Boxing is another great fitness exercise to get a sweat up and feel good.
This can be done at home, at a local park or gym and when listening to some of your favourite tunes.
Some options on how to perform boxing as a wheelchair user may include:
Cable connections to wrist. This can be a good way to perform boxing at a gym with a required weight to add a challenge. These wrist connections are great especially if you have reduced hand function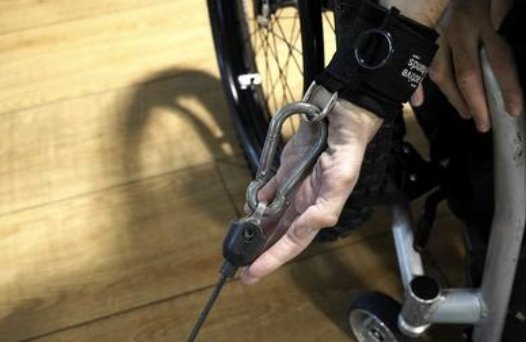 Weighted boxing. This is a form resistance training which can elevate the heart rate during a boxing session. Cardio based fitness exercises such as boxing have been shown to decrease body fat and improve function in wheelchair users (3). Alternatively, if the hands are not functioning well or painful weighted wrist straps may be an option for boxing training. Other options for weighted boxing include: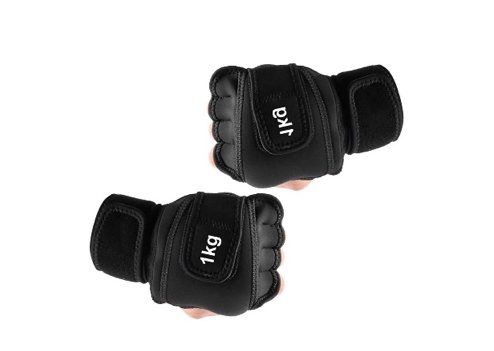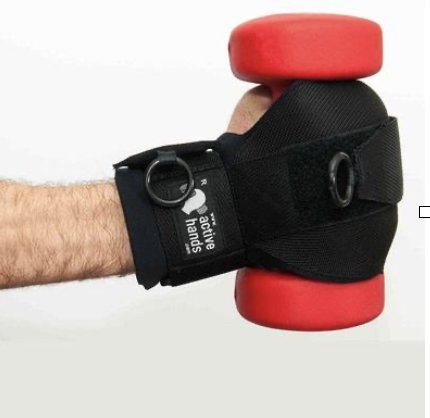 Boxing drills with gloves hitting pads or bag. This can be set up at home with a boxing bag or speed balls or alternatively a trainer or friend can hold the pads for you at different angles and combinations.
Shadow boxing without gloves. This is the simplest way to perform fitness training anywhere in a wheelchair and requires no equipment at all.
3. How to perform water exercise as a wheelchair user
Water exercise is another form of cardio exercise that can be utilized by people in wheelchairs looking to improve their overall fitness.
Hydrotherapy is often performed in warm water and there is an extensive range of exercises that can be performed in the water to elevate the heart rate to achieve the desired workout effect.
The buoyancy of the water is great in proving support for the body which enables you to perform an extensive range of exercises that you may not be able to on land.
Pool exercises
Swimming is a whole body workout. Swimming is low impact cardio exercise which is ideal for wheelchair users who have been sitting for prolonged periods.
Depending on the level of disability and swimming ability just the arms may be used or alternatively kicking as well.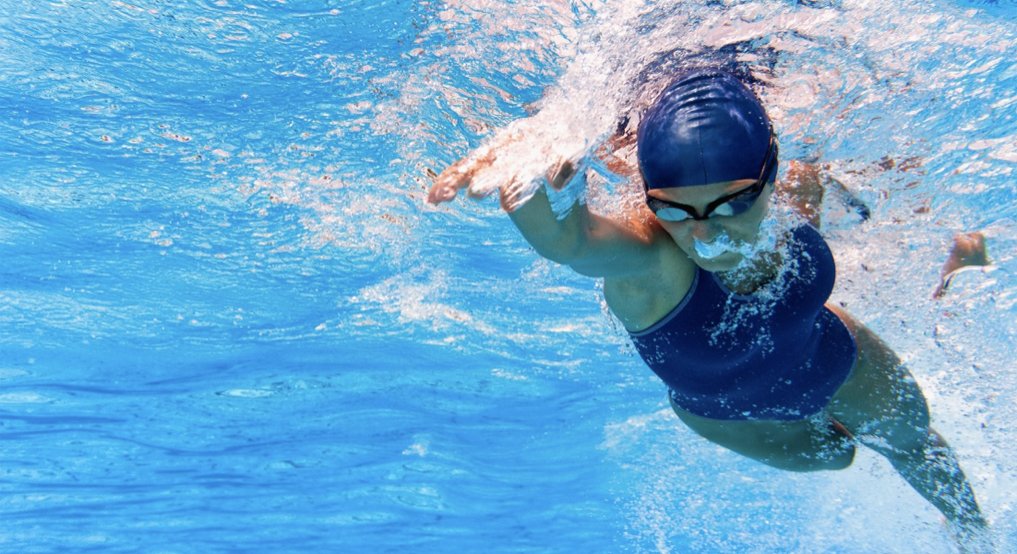 Kicking Drills: Can be performed with a pool noodle or holding onto the edge of the pool. Kicking exercises are a great way to strengthen the legs and elevate the heart rate for a great cardio effect. These exercises can be performed on the back or stomach.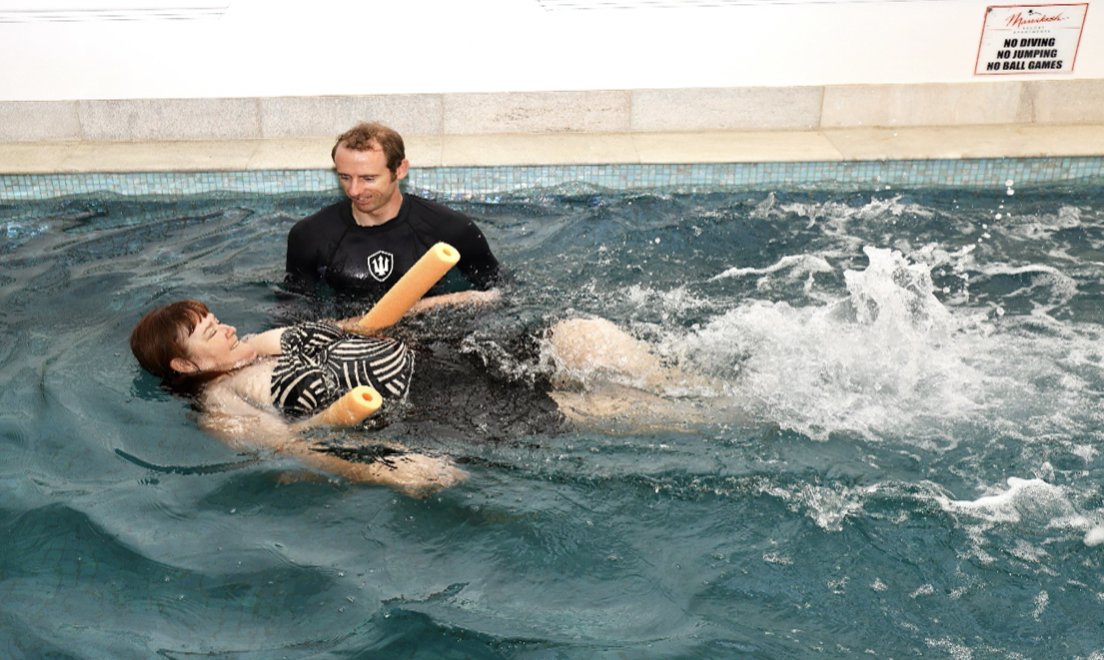 Running Drills: These exercises in the water place low stress on your joints but are a great way to get you huffing and puffing. Running drills can be done up and down a pool or alternatively in a deep water pool.
Deep water pools enable you to simulate the running action with either your legs or arms or both for a great workout. A flotation waist device can be used for buoyancy.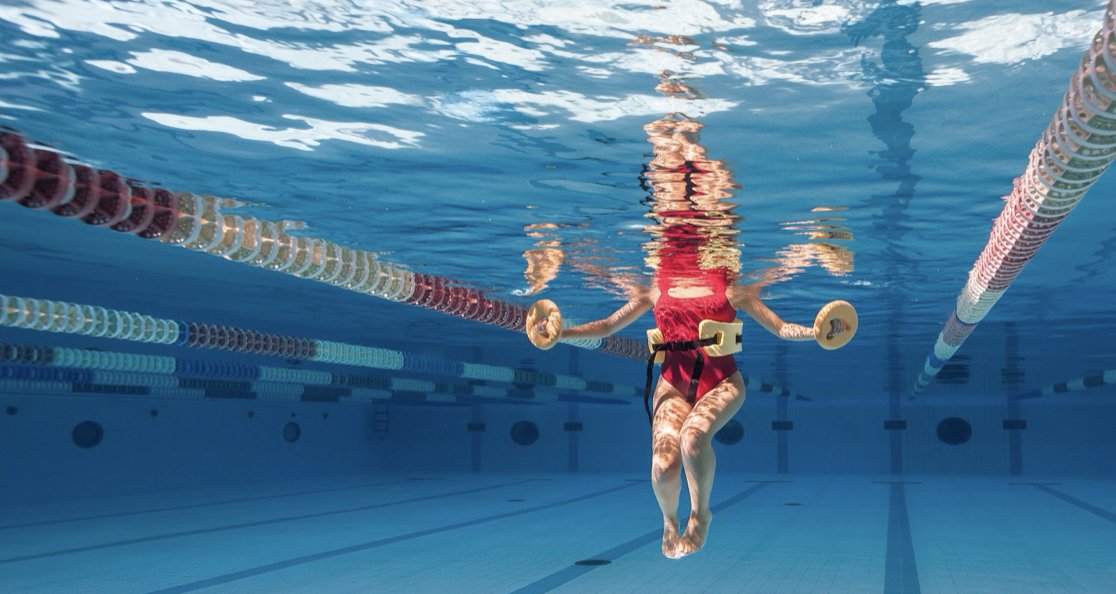 Water Aerobics: Getting fit can be fun. Join a local aerobic class which includes a variety of exercises and movements which increase the heart rate and achieve a cardiorespiratory workout.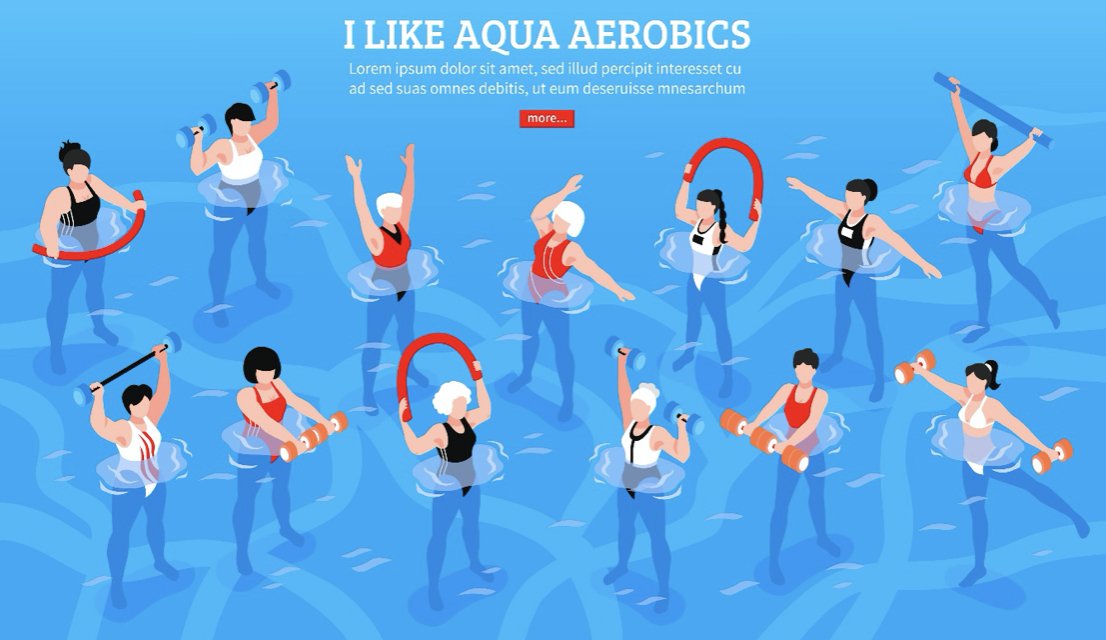 Pool Accessibility
If you are looking to perform pool fitness exercises and are worried about how you can access the pool in a wheelchair, there are options out there to making getting into and out of a pool a lot easier.
Many public pools these days have hoists which can gently lower you into the pools safely.
The picture below is one example of a portable pool lift. This may be an option as well if you have your own pool and do not have easy access into and out of your pool as a wheelchair user.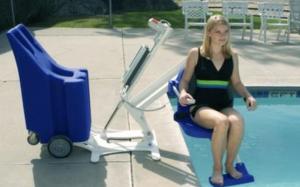 Depending on the pools in your area some also offer easy access for wheelchair users. This can be achieved via ramps and pool friendly wheelchairs which can allow you to be easily submerged into the pool.
4. Resistance Cardio exercises for wheelchair users
Resistance training not only strengthens your muscles but can be used to keep you fit as a wheelchair user.
This can be achieved by using weights such as dumbbells, elastic therabands or even kettle bells.
Exercises can be performed either in sitting or lying face up in bed. In order to reach an aerobic threshold, it is recommended that a range of different exercises be performed continuously for 30 minutes as a circuit.
Circuit training has been proven to increase cardiorespiratory fitness and decrease cardiovascular disease risk factors such as BMI, body fat percentage and lipids (3).
Therabands are useful as you can perform an extensive range of exercises with them and can also be set up to be anchored in doors with the appropriate set up as below or attached to your chair.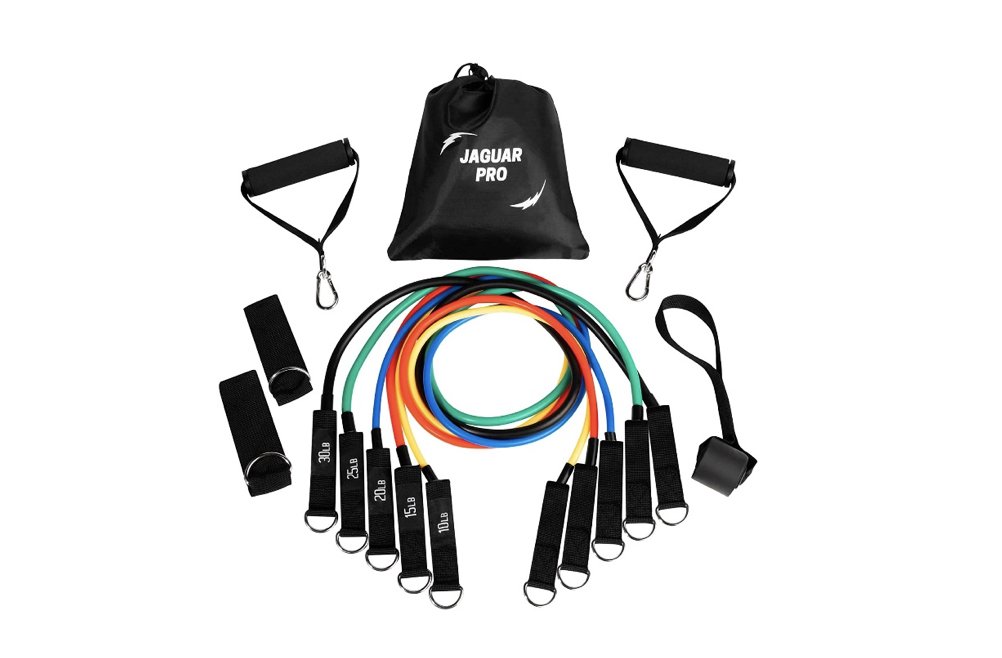 5. Other Cardio exercises for wheelchair users
The list of cardiovascular exercises for wheelchair users is extensive. Sometimes performing certain activities either sports or hobbies are a great way to get a workout. This can be a fun way to elevate the heart rate.
This might include: social wheelchair basketball, tennis or hobbies that get you active. This also provides an opportunity to make new social contacts within the community.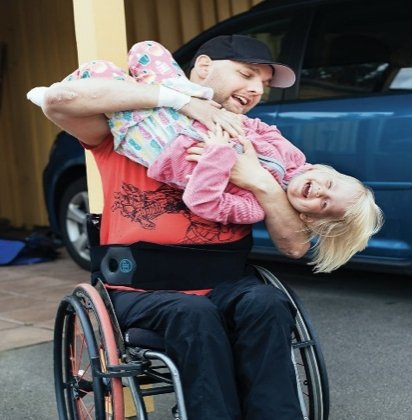 Wheelchair straps are a useful addition when performing hobbies or sports. These straps are elastic and can prevent you from falling out of your wheelchair when reaching or performing certain movements.
These can be even more important if you have a spinal cord injury. Depending on the type of spinal cord injury this may limit your core control and put you at risk of falling out of your chair.
Check out your local community groups for wheelchair users on social media platforms to see what opportunities are available.
In summary cycling, boxing, pool exercises, circuit training and sport/hobby related activities are all fantastic cardiorespiratory exercises. This will ensure that you keep you fit and healthy.
It is always recommended to seek professional advice from a Physiotherapist initially to guide you through any uncertainties.
(FIRST CLASS PHYSIO- MOBILE PHYSIO GOLD COAST)-NDIS REGISTERED PROVIDER
https://firstclassphysio.com.au/
Written by James Doyle B, ExSc.Rhb, M.Phty  ©2022
References
1.Gauthier, C., Brosseau, R., Hicks, A. L., & Gagnon, D. H. (2018). Feasibility, Safety, and Preliminary Effectiveness of a Home-Based Self-Managed High-Intensity Interval Training Program Offered to Long-Term Manual Wheelchair Users. Rehabilitation research and practice, 59, 34–43.
2. Hicks AL, Martin Ginis KA, Pelletier CA, Ditor DS, Foulon B, Wolfe DL (2011). The effects of exercise training on physical capacity, strength, body composition and functional performance among adults with spinal cord injury: a systematic review. Spinal Cord. 49(11), 1103-27.
3. Ellapen, T. J., Hammill, H. V., Swanepoel, M., & Strydom, G. L. (2017). The health benefits and constraints of exercise therapy for wheelchair users: A clinical commentary. African journal of disability, 6, 337.